Are you curious to learn what all the buzz is about with blockchain technology?
If you answer yes, this webinar dives into what every music creator and musician should know about Blockchain, and how it could impact your music career and music organizations in the near and long term.
COURSE GUESTS:

Bill Rosenblatt
President of GiantSteps Media Technology Strategies, a consultancy that focuses on business strategy, technology, and copyright issues in the media industry.
Peter Harris
Founder and CEO for Resonate, a new cooperatively owned streaming music service.
WHAT YOU WILL LEARN:

1) What is Blockchain and Why Is The Music Industry Excited About It?
2) What Effect Will It Have On Music Copyright, Licensing, and the Current Union and PRO Organization System of Being Paid for Writing Music or For A Musical Performance?
3) What Artists Have Used Blockchain for Their Music? What Was The Outcome? How Did They Do It? How Would I (A Musician) Use It and What For?
4) What Effect Will Having New Companies Using Blockchain for Music Distribution Have On An Indie Music Creator's Current Job Duties of Keeping Track of Their Credits and Data, and Getting Paid for Their Music?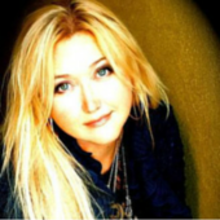 1

What Does A Musician Need to Know About Blockchain? (Full Webinar)

[VIDEO] A Four-Part Discussion Diving Into What Blockchain Is And Who Will Be Using It

2

Blockchain Webinar Presentation Slides

[DOWNLOAD] Blockchain Webinar Presentation Slides

3

[BONUS MATERIALS] ProMusicDB Digital Musician Companion Templates